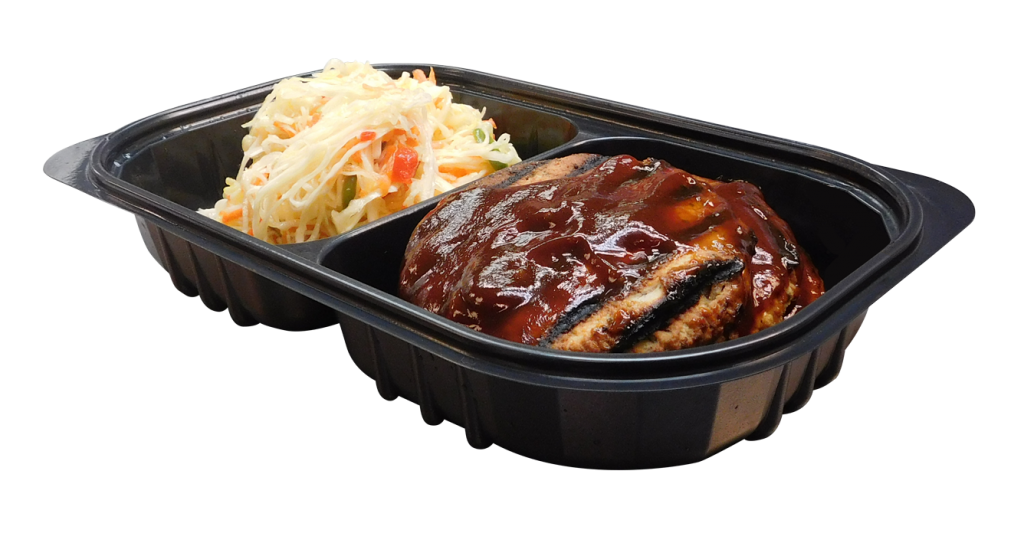 Gourmet Boutique® BBQ Turkey Burger with Sweet Onion Slaw
Turkey burgers smothered in a tangy BBQ sauce and served with a  sweet onion coleslaw
About
• Kit includes 1 tray of Turkey Burgers with BBQ sauce and 1 tray of Sweet Onion Slaw.
• Kit makes 6 finished trays, each weighing approximately 1.82 lbs.
Heating Instructions
Microwave: Remove turkey burgers from the tray and place on a microwave proof plate. Cover and heat in a microwave for 2 to 2.5 minutes or until hot.
Daily Value Nutrition Facts | Serving Size 5oz(140g)