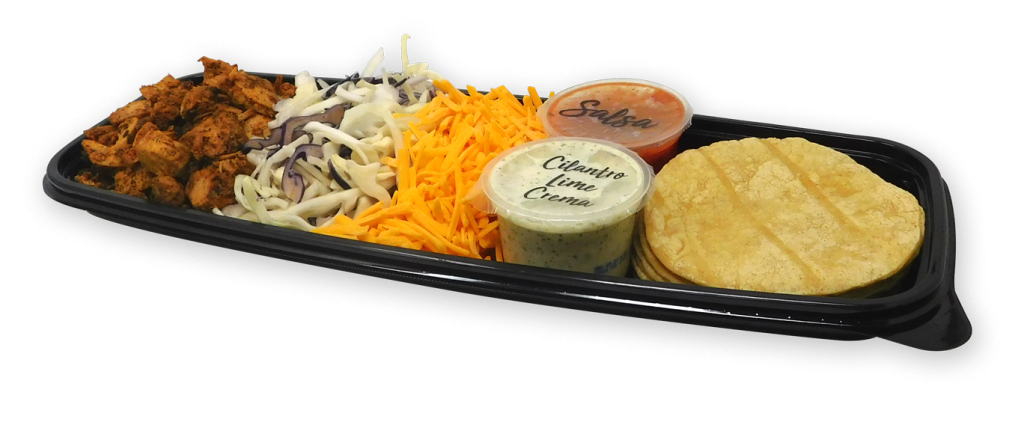 Gourmet Boutique® Chicken Taco Meal Kit
Diced grilled chili lime chicken, crisp cabbage, Cheddar cheese, tangy salsa, and creamy Cilantro Lime Crema piled in corn tortillas.
About
• Kit includes 2 trays, Chili Lime Diced Grilled Chicken, 1 bag Shredded Cabbage, 2 bags Shredded Cheddar Cheese, 4 bags 5″ Corn Tortillas, 6 cups of Salsa, and 6 cups of Cilantro Lime Crema.
• Kit makes 6 finished trays, each weighing approximately 2.53 lbs.
Heating Instructions
Microwave: FOR THE CHICKEN:  Remove the chicken from the tray and place on a microwave safe plate. COver chicken and heat in microwave for 2 to 2.5 minutes or until hot.
FOR THE CORN TORTILLAS: Loosely wrap tortillas in a towel or plastic and slowly warm in microwave.
Daily Value Nutrition Facts | Serving Size 5oz(142g)