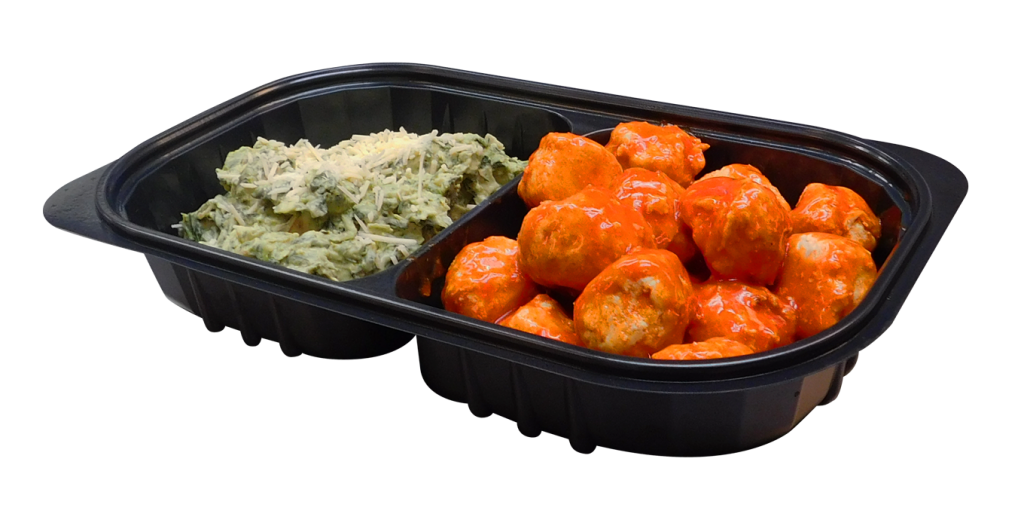 Gourmet Boutique® Party Combo Meal Kit
Creamy spinach and artichoke dip topped with Parmesan cheese alongside Buffalo chicken meatballs
About
• Kit includes 1 tray of Spinach and Artichoke Dip, 1 tray of Buffalo Chicken Meatballs, and 1 bag of Parmesan Cheese.
• Kit makes 6 finished trays, each weighing approximately 1.8925 lbs.
Heating Instructions
Microwave: Remove the lid, cover the tray, and place tray in microwave for 2 minutes. Stir spinach artichoke dip, sprinkle Parmesan cheese on top, and continue cooking for an additional 2 minutes.
Daily Value Nutrition Facts | Serving Size 4oz(114g)