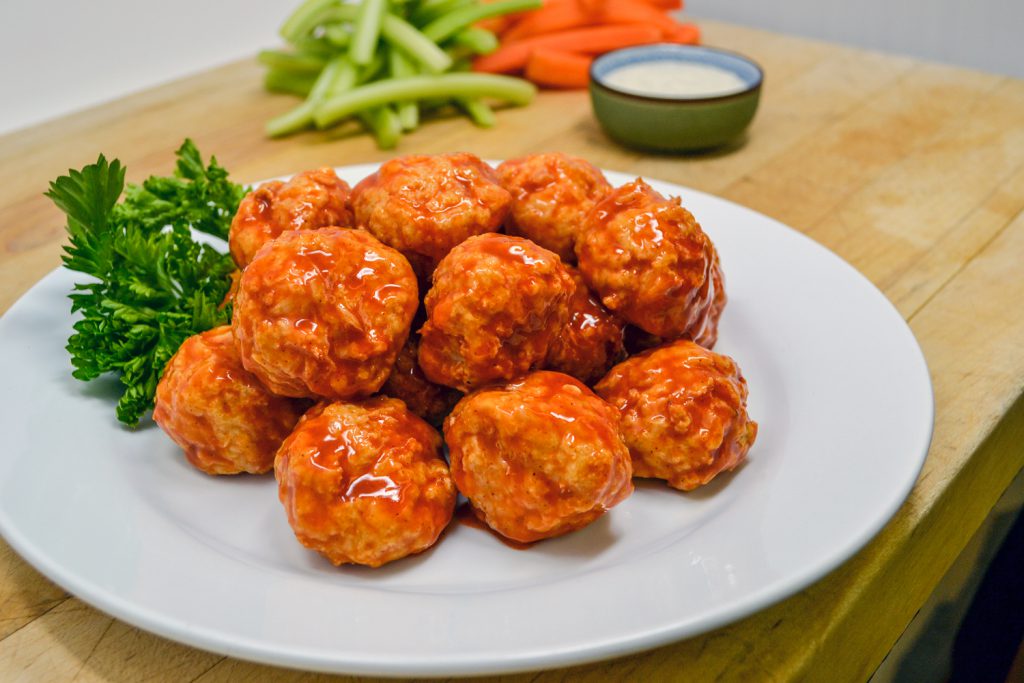 FRESH BY GOURMET BOUTIQUE™ Buffalo Style Chicken Meatballs
100% all white meat chicken tossed in a tradtional buffalo sauce.
About
• Endless meal creations – salads, sandwiches, soups & more
• Serve for lunch or dinner
• Perfect as an appetizer
• Serve with bleu cheese, celery, and carrots
• Display in the self service section & garnish with Basil
• Serve on a large platter in the service deli case
• Prepack for "Meals To Go" or "Grab 'N Go"
Heating Instructions
Microwave: Remove product from package and transfer to microwavable plate. Microwave high from 30 seconds to 1 minute or until internal temperature is 165ºF as indicated by a calibrated cooking thermometer.
Daily Value Nutrition Facts | Original & All Natural