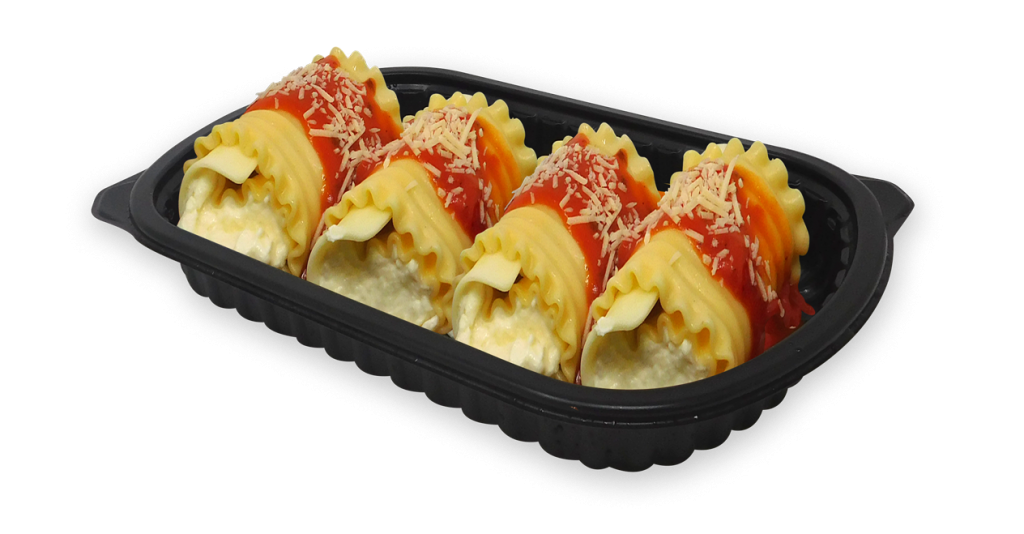 Gourmet Boutique® Cheese Lasagna Meal Kit
Al dente lasagna noodles wrapped around creamy ricotta and mozzarella cheeses topped with a traditional Marinara sauce and Parmesan cheese.
About
• Kit includes 2 trays of Plain Lasagna Rolls, 2 bags of Marinara Sauce, and 1 bag of Parmesan Cheese.
• Kit makes 6 finished trays, each weighing approximately 2.09 lbs.
Heating Instructions
Microwave: Remove the lid, cover the tray, and place tray in microwave for 3 to 4 minutes or until hot.
Daily Value Nutrition Facts | Serving Size 4oz(114g)