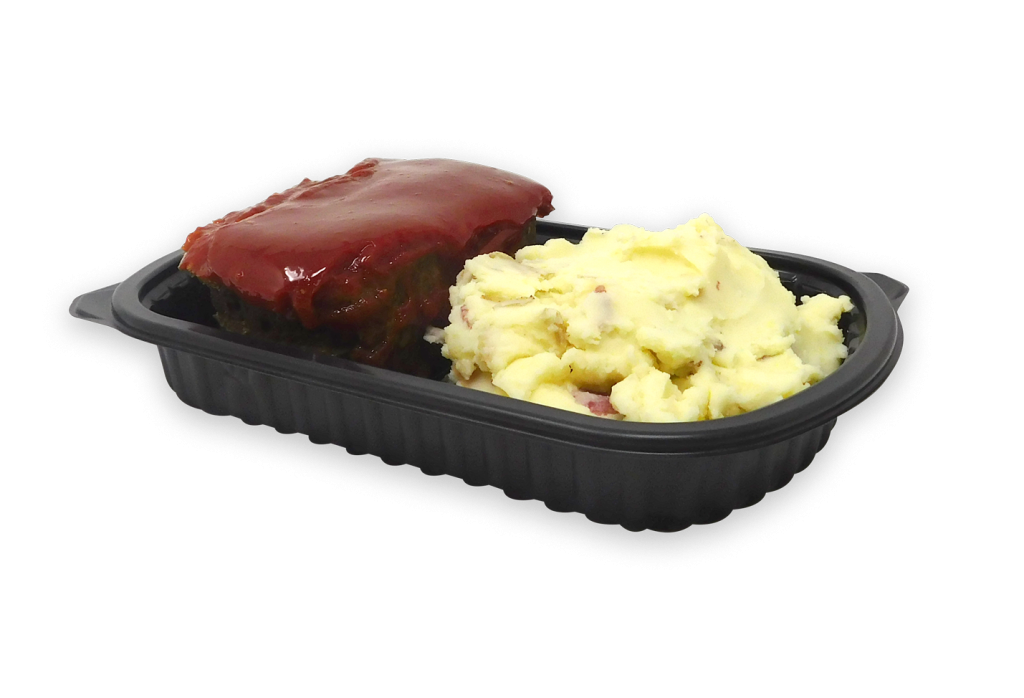 Gourmet Boutique® Meatloaf and Mashed Potato Meal Kit
Traditional meatloaf with a ketchup glaze served with mashed potatoes.
About
• Kit includes 1 tray of Meatloaf with Ketchup Glaze and 1 tray of Mashed Potatoes.
• Kit makes 6 finished trays, each weighing approximately 2 lbs.
Heating Instructions
Microwave: Remove the lid, cover the tray, and place tray in microwave for 5 minutes. Stir potatoes and continue cooking for an additional 5 minutes. PLATE WILL BE HOT.
Daily Value Nutrition Facts | Serving Size 4oz(114g)