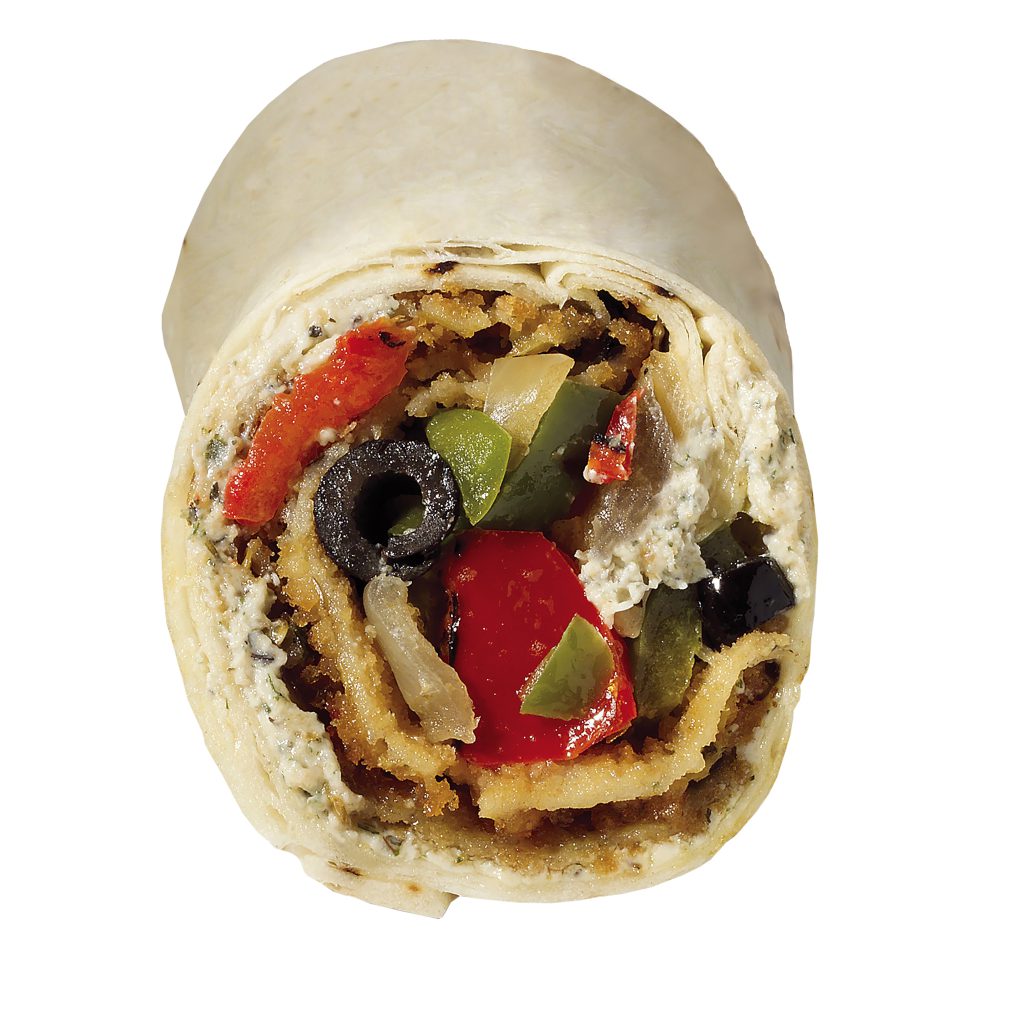 Vegetable & Cheese Twister
A vegetarian delight! A soft flour tortilla filled with fried eggplant, grilled peppers, onions and olives with herb cream cheese.
About
• Excellent for on-the-go meals and Party Platters
• Serve with assorted Gourmet Boutique's pasta salads
• Serve on a large platter in the service deli case
• Prepack for "Meals To Go" or "Grab 'N Go"
Heating Instructions
Not recommended for heating – served chilled.
Daily Value Nutrition Facts