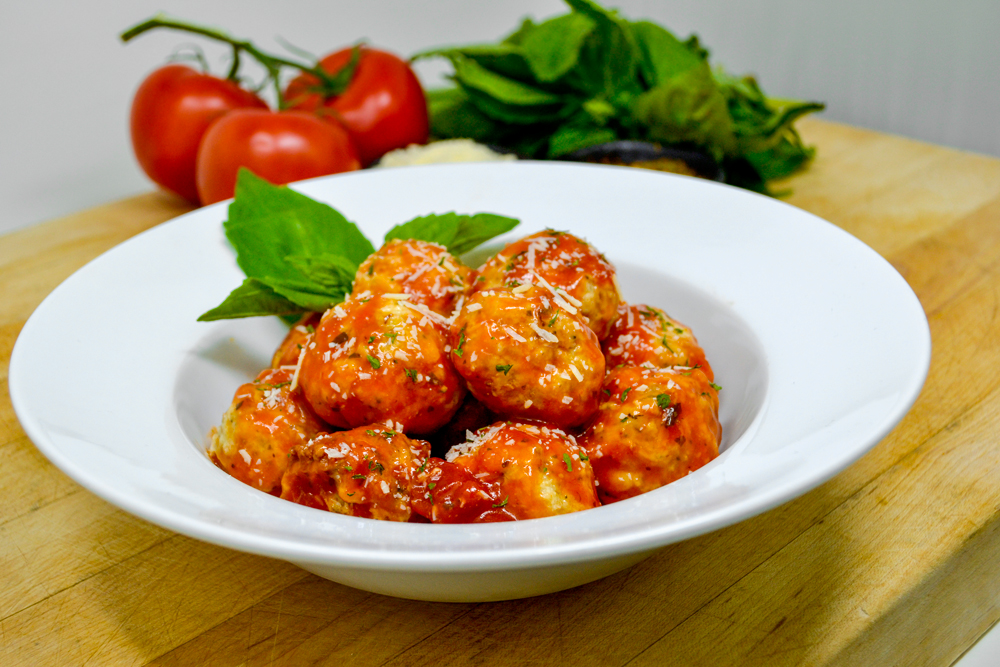 FRESH BY GOURMET BOUTIQUE™ 3 Cheese Italian Style Chicken Meatball with Marinara Sauce
100% all white meat chicken with three cheeses, Italian seasoning in a traditional marinara sauce.
About
• Perfect for easy, last-minute pasta dishes
• Use as an easy appetizer for parties
• Great with entree salads, in sandwiches and in soups
• Place in the Grab 'N' Go section
Heating Instructions
Microwave: Remove product from package and transfer to microwavable plate. Microwave high from 30 seconds to 1 minute or until internal temperature is 165ºF as indicated by a calibrated cooking thermometer.
Daily Value Nutrition Facts | Original & All Natural